Philips Respironics has announced a voluntary recall for specific Medical Devices.
For information on the Recall Notice issued by Philips along with a list of affected devices,
Please visit: philips.com/src-update or call:  (877) 907-7508
Welcome!
Resource Medical Group is a local home medical equipment company dedicated to partnering with our customers and referral sources to provide the best quality of care.  Our staff of over 45 employees and our convenient locations are carefully selected so that we can take care of your home medical equipment needs.
Resource Medical Group is able to make decisions quickly, and we are always available to take care of special requests.  We have always dedicated ourselves to being contributing members of the communities we serve, including contributing financially to local charities, providing equipment to indigent patients and serving on boards and committees of non-profit organizations.

What we ask of our customers and referral sources is to call Resource Medical Group and let us show you how we are different.  We firmly believe that the difference will be noticeable and that you will be glad that you made the call.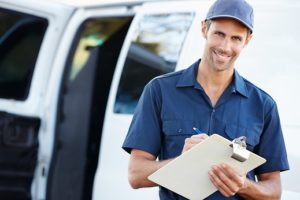 Helpful & Professional Staff
We Deliver In A Timely Manner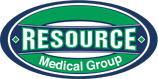 Jennifer helped me with my cpap machine and she was wonderful. She was very professional and patient with me. I would highly recommend this company. I have used them for many years and have been very pleased.
Susan Cooper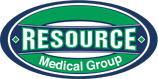 Greta helped my friend so much when he was waiting for a COVID-19 delay on a sleep study to be ordered by his neurologist. She quickly assessed the problem and found parts to fix his machine and explained how he could get set up for ongoing care. She was attentive, knowledgeable, and caring. We highly recommend Resource Medical Group.
Dottie Fulmer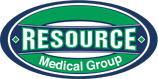 Five star service all the way! My husband is in a nursing home and relies on a suction machine to help with swallowing difficulties. While quarantined his machine broke, and I was in a panic trying figure out how to get this lifeline back to him. Resource Medical Group to the rescue! I spoke with Greta, and she personally delivered the new machine to my husband within a matter of hours. What a relief! I have not been able to see him for over a month with the quarantine rules, and it is such a relief to know that he has the equipment he needs. I am truly thankful for the outstanding service, and I give the company and Greta the strongest recommendation. Thank you Resource Medical Group!
Donna Mastrand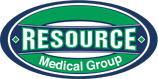 My father is 87 with Vascular Dementia and is on oxygen full time. I am now having to step up and take care of of both parents. When my father was discharged from the Village of Summerville, I received a call from Elizabeth to set up delivery of oxygen and supplies. I knew nothing about what he needed. Elizabeth has been so helpful, compassionate, and patient answering all of my questions. The rest of the staff that I have communicated with have also been knowledgeable and informative. I highly recommend Resource Medical Group
Diane Clough